Hi there! My name's Karen Howell, and I have a confession to make: I don't really like to cook.
I know, I know. You're thinking, "Wait a minute. This is a blog about meal planning, isn't it?"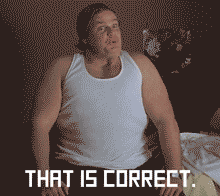 Even I'm a little surprised by this turn of events. But just give me a few minutes to explain. I think the fact that I don't like cooking actually makes me the perfect person to teach you the secrets of meal planning. I know what it's like to struggle to get dinner on the table, and to feel frustrated day in and day out.
Here's what I was like before Meal Planning Secrets:
I'd buy a bunch of food and throw a lot of it away at the end of the week. I felt guilty being so wasteful.
We'd run out to grab dinner at the last minute and I was ashamed because I wasn't feeding my family healthy food.
I'd subscribe to pre-made weekly meal plans and shopping lists that didn't fit my family's tastes or lifestyle. I regretted wasting our hard-earned money on things we didn't use.
Does any of that sound like you?
I felt like a total failure. I'm a wife to a busy small business owner, and a stay-at-home mom to two young kids. Feeding my family was part of my "job," and I wasn't very good at it.
So what changed?
While we were out to eat one evening, my daughter pushed me over the edge.
She sat at the table next to us, sobbing uncontrollably because Daddy got a special drink and she didn't. She refused to sit with us. She wouldn't finish her dinner. And that was it…I'd had enough. I told my husband to stay with our son and finish eating. I picked up my daughter and carried her, kicking and screaming, out to the car.
Just an hour earlier, we were at the park with the kids. We were laughing and having a great time. Then we noticed it was 5 p.m., and my husband asked me what we were doing for dinner.
I had no idea.
I tried to think of something to make, but I couldn't come up with anything at the last minute. I had a fridge full of food, but nothing to eat. So we went out to eat. Again.
As I sat in the car listening to my daughter throw an epic fit in the backseat, I thought, "We're not going out to eat ever again if she's going to act like this." Then I realized that if we weren't going out to eat, I HAD to figure out meal planning once and for all.
So what is Meal Planning Secrets?
Meal Planning Secrets is the result of that ultimatum I gave myself. It's a guide that took me months to create, and years of trial and error before that (lots and lots of error). Over the years, I've read a lot of articles, blog posts, books, you name it, on how to meal plan, and most of the advice really is overwhelming and complicated. No wonder I struggled so much!
Meal Planning Secrets is my minimal approach to the kitchen, recipes, and grocery shopping. Meal planning became easier when I realized that I just needed to use my own collection of carefully selected recipes, and to put that method on autopilot. I don't need new recipes each week. In fact, I don't need many recipes at all. MIND BLOWN.
As I started to figure out meal planning, I started to tell people what I was doing. These people – my friends, my family, my hair stylist, random people at the grocery store – constantly told me that my process was such a great idea and that they'd never heard of anyone doing it this way before. I knew I was on to something, not just for my own family, but for others, too. That was the start of Meal Planning Secrets.
I first created a course to sell, but the marketing and selling part left me feeling fake, inauthentic, and just kind of icky. So I let the course sit for a while before eventually deciding to turn it into a blog… and that's where we are today! I hope to create something again one day to sell, but only after I've established a trusting relationship with my readers (that's you!). I also want your input before I create anything else; I want it to be a collaborative effort!
My husband always tells me that I'm a little too honest, and my mom tells me that my thoughts are written all over my face. I admit that I've become a bit jaded and cynical with all the blogs and business trying to sell stuff online. I've attended conferences, listened to podcasts, and read books about building a business (my husband's an entrepreneur), and some of the stuff I hear just frustrates me. So I promise to keep it real here and to be authentic. Maybe my honesty won't get me a ton of readers, but I think it'll help me get the right ones.
A little more about me
I currently live with my family in Orange County, Calif., although technically it's only me and the kids while my husband works in Colorado Springs, Colo. We'll all trade the beach for the mountains this summer after my daughter finishes kindergarten.
I grew up in Western New York in a small town 60 miles south of Buffalo. I'm a proud graduate of the University of South Carolina, and have also lived in Colorado Springs, Lake Placid, Indianapolis, and Northern Virginia (just outside Washington, D.C.).
Thanks for joining me at Meal Planning Secrets; I'm so glad you're here.
If you're ready to learn a new way of meal planning, click on a button below to get started.